sigs in the news
---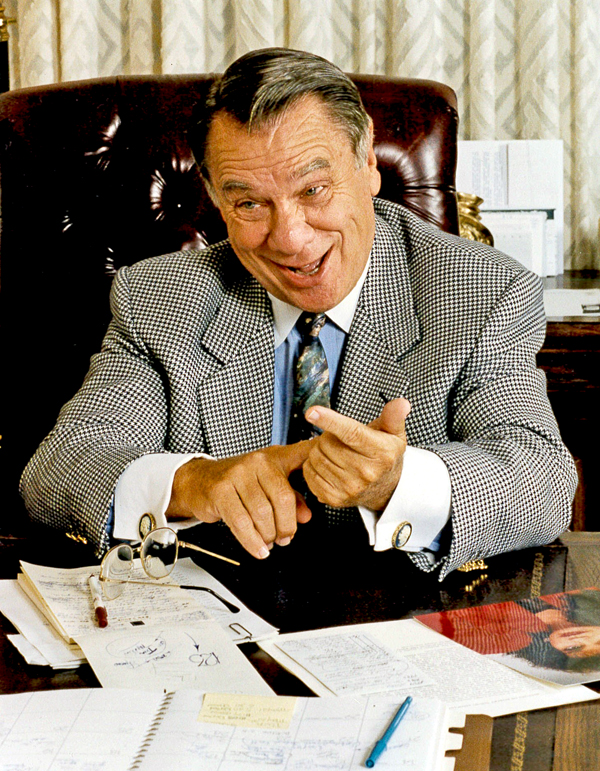 Entertainment Powerhouse Robert L. Young Jr. '54 Dies at Age 85
Robert L. Young Jr., 85, passed away June 23, 2018, in Carmel, Indiana. We were all robbed a bit by the dementia, but the splendid life that Brother Young created for those who graced his life was pure delight. He made our hearts smile; a room was never the same once he entered in his quest to follow that star.

He was born September 11, 1932, in Lima, Ohio, the son of the late Robert L. Sr. and Marcene (Prosser) Young. He married the love of his lifetime, Margaret "Maggie" Jean McCallum, on March 14, 1958. She preceded him in death on July 2, 2001, after 43 years of marriage, taking the best part of him. Now Bob has joined his sweetheart in the bliss of the everlasting beaches of Hilton Head Island.

Robert was a 1950 graduate of Broad Ripple High School. He received his bachelor's degree from DePauw University in 1954, where he was a member of the Sigma Chi fraternity. Following graduation, he enlisted in the United States Air Force the same year. He faithfully served the voluntary role as entertainment director, based in Niagara Falls, while positioned as an interceptor controller and until he was honorably discharged in 1957 as First Lieutenant.

While booking talent, including Frank Sinatra, Sammy Davis Jr., and Dean Martin, for domestic Air Force bases, Robert fell in love both with the business of entertainment and entertaining people with his character. Read Brother Young's full obituary here.
---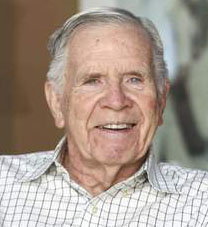 Longtime DePauw Trustee and Civic Leader Ian Rolland '55 Dies at Age 84
Ian M. Rolland, a 1955 graduate of DePauw University, a Life Trustee, and the past chair of DePauw's Board of Trustees, died at his home in Fort Wayne, Indiana. He was 84. The retired chief executive officer of Lincoln National Corp. and a chairman of Lincoln National Life Insurance Company, Rolland "leveraged his corporate standing to effect great social change and civic and downtown development," reports the Fort Wayne Journal Gazette. Read more.
---
37 brothers of Sigma Chi became the first on campus to be Green Dot trained in efforts to prevent sexual assault on DePauw's campus. Read more.
---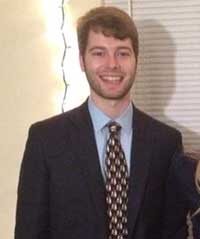 Donald Trump hasn't offered many details about his policy proposals beyond immigration, but his supporters don't seem to mind," reports the Washington Examiner. Gabby Morrongiello writes, "Nico Moorman, a 22-year-old economics major at DePauw University who backs Trump for president, says 'so what if his platform isn't comprehensive?'" Moorman, a DePauw senior who is an economics major and computer science minor, tells the weekly magazine, "Trump is gifted in other areas. What he's lacking in details, he makes up for in his convictions and principles." See the full story.
---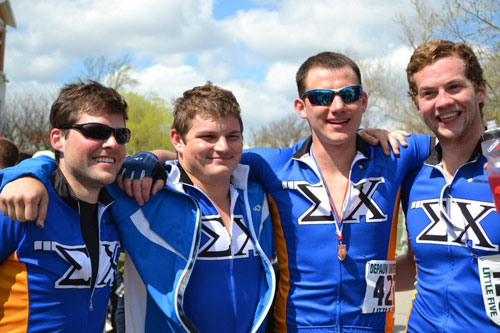 Patrick Ledwidge '13, Christian Rector '13, George Morrison '14, and Chase Hall '13
Little 5 Recap: Overall Champion Sigma Chi's George Morrison '14
This year was one of the most successful Little 5 races in the history of the Xi Chapter. Not only did we have four riders train tirelessly for months in preparation for the race, we had the overall individual winner. Riders Patrick Ledwidge '13, Christian Rector '13, and Chase Hall '13 established a senior class that was dedicated in participating in a grueling race. Brother George Morrison '14 was the overall winner.

Brother Morrison started by winning the street sprint competition in which he defeated a series of other racers in side-by-side sprints down Anderson Street. After a hot start, George continued his dominance on Saturday in the race.
Along with a group of only four to five riders, Brother Morrison led a pack of lead riders throughout. With only two laps to go, he pulled an inside turn to bolt into first place, but pulled his sling shot a bit too early to win the race.

He finished third, still easily giving him the overall Little 5 crown. Patrick Ledwidge also had a strong finish of 12th place finishing the race successfully along with brother Chase Hall. Chase rebounded from a tough start in which he crashed on the first lap, but rallied to complete the race and rode side-by-side with brother Ledwidge for a majority of the race.

Brother Rector also competed valiantly, but got a flat tire with less than 10 laps to go and could not finish the entire race. The Xi Chapter is extremely proud of their accomplishments and efforts. We are looking forward to a prospective "Dream Team" for the 2014 Little 5.
---
Ian Rolland '55 given 2012 Sachem Award
Indiana Governor Mitch Daniels presented civic leader and former Lincoln National Corp. Chairman Ian Rolland of Fort Wayne with the 2012 Sachem Award, the state's highest honor. Daniels said Rolland has led "the sort of life you'd like your kids to emulate. He has constantly searched for the right thing to do and then done it." The Sachem is given annually to recognize a lifetime of excellence and moral virtue that has brought credit and honor to Indiana. Previous recipients include John Wooden and philanthropist Bill Cook.
From staff & Associated Press
Compiled by Jeff Newman
jnewman@ibj.com
---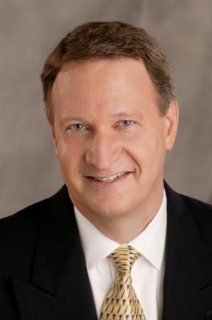 Mark Emkes '75 Tapped as Tennessee's New Commissioner of Finance and Administration
Tennessee Governor-elect Bill Haslam has appointed Mark Emkes, a 1975 graduate of DePauw University, to serve as commissioner of finance and administration. Emkes willl assume the post on January 15, 2010, when the new governor takes office. Read more on DePauw's website.